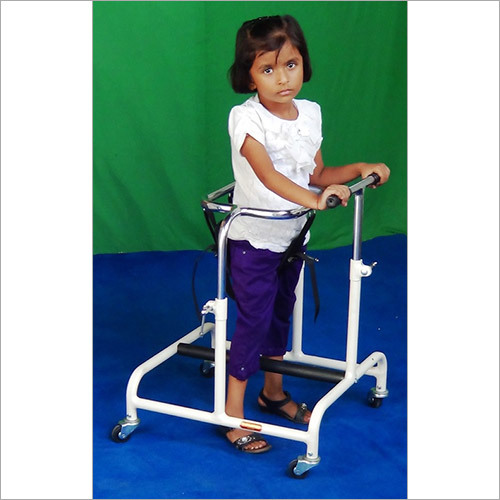 Product Description
WALKER, INFANT

Infant's C.P. walker with Saddle Seat & Scissors Gait Prevention Bar is suitable for children with in age group of 2 to 6 years.
* Construction: Strong tubular steel frame of 25mm dia. tube.
* Seat: Fitted with rectangular shaped Ring with adjustable saddle gear to hold the child in an upright position.
* Handle: Height adjustable, Chrome-plated Handle is provided at the front for the patient to hold.
* Height of the Chrome-plated Ring is adjustable from 45cm to 65cm.
* Size: Overall width of the frame 50cm and length 53cm.
* Scissors Gait Preventive Bar: Provided with foam cover.
* Mounted on four 5cm size ball bearing rubber castors.
* Finish: Powder coated finish with Chrome-plated working parts.