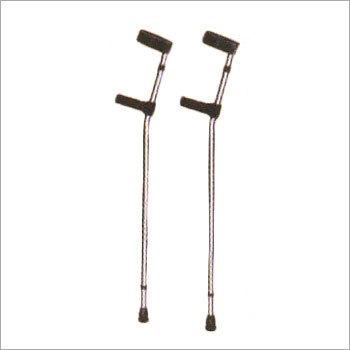 Product Description
Crutches Elbow / Forearm

Telescopic, light weight Aluminium tube constructed unibody crutch has arm length and hand to ground distance adjustable with spring locking pins in proper notch. Forearm cuff & hand grip is of moulded plastic. Fitted with metal reinforced tip.
* Size: ADULT(Large).
* Forearm Adjustment: 10cm in 2.5cm steps.
* Grip to Ground Adjustment: 20cm in 2.5cm steps.
* Cuff: Regular Arm cuff with 90 degree tilt.
* Finish; Aluminum Anodised.